Back to Stories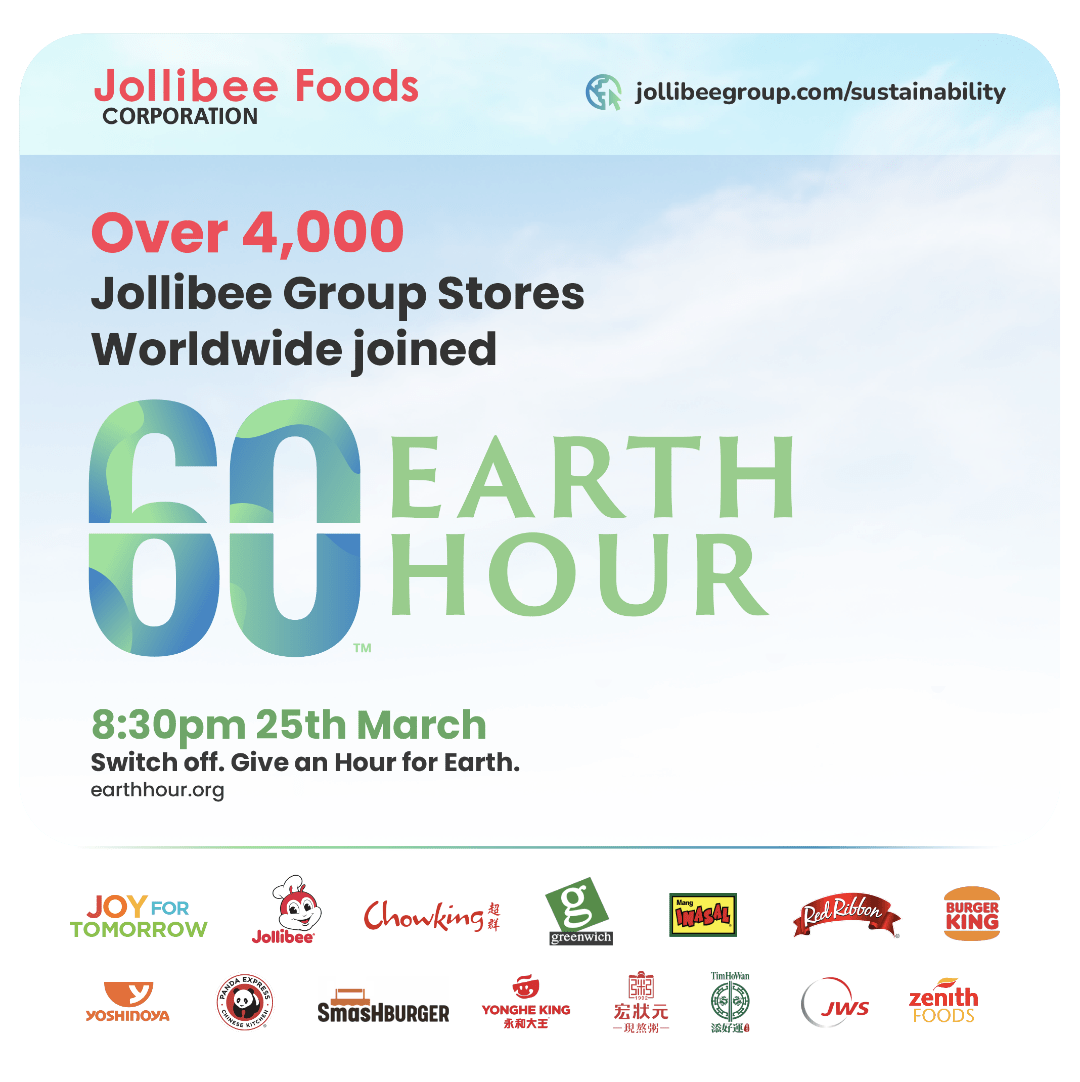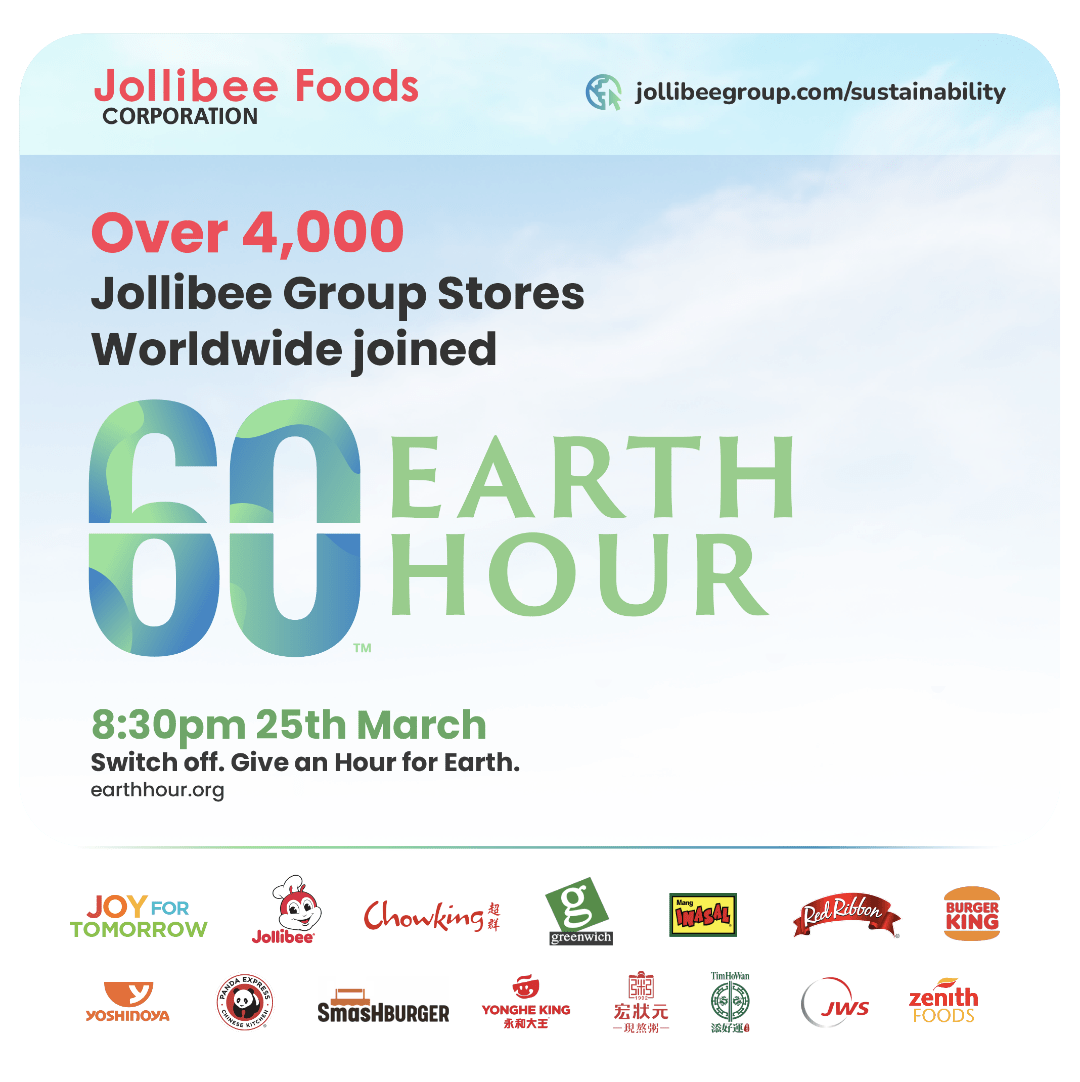 Nearly 4,000 Jollibee Group Stores, Facilities Worldwide Take Action for Earth Hour
Jollibee Group stores and facilities around the world take action by switching off non-essential lights as part of the global Earth Hour movement.
MANILA, Philippines. April 5, 2023 – Nearly 4,000 Jollibee Group stores and facilities across the Philippines, North America, China, and Europe, Middle East, and Asia (EMEAA) joined the world in participating in the global environmental movement, Earth Hour as a visual display of the company's commitment to environmental sustainability.
Jollibee, Chowking, Greenwich, Mang Inasal, Red Ribbon, Burger King Panda Express, and Yoshinoya branches in the Philippines simultaneously turned off their non-essential lights, signages, and billboards from 8:30 p.m. to 9:30 p.m. last March 25, 2023 to show its support for the global movement.
The company's commissaries and offices across the globe, including international brands Smashburger; Yonghe King, Hong Zhuang Yuan, and Tim Ho Wan restaurants in China; and international branches of Jollibee, Chowking, and Red Ribbon also turned their lights off during Earth Hour in their respective time zones.
Jollibee Group's Earth Hour action forms part of the initiatives under the company's "Joy for Tomorrow" Global Sustainability Agenda launched this year.
One of the three pillars under Jollibee Group's Global Sustainability Agenda is on Planet. Under this pillar, Energy is one of the focus areas where the company has set reduction goals and initiatives that contribute and align to the United Nations Sustainable Development Goals (UN SDGs).
Toward this end, the company implements several energy-saving measures in its stores and commissaries. Solar panels have been installed in select Jollibee stores and facilities as renewable energy source. By the end of 2022, Jollibee Group manufacturing sites in the Philippines achieved 21% reduction in energy use ratio versus the company's 2020 benchmarks.
Launched by the World Wildlife Fund in 2007, Earth Hour is one of the world's largest grassroot movements for the environment today. Held annually on the last Saturday of March, it engages around 190 countries and territories, inspiring millions of people to take action to reduce consumption of natural resources by turning off lights for an hour.